Since it's Christmastime, we've started getting some things off our registries.  We're both really excited about this part of the wedding–not to sound selfish like "OMG GIVE US PRESENTS," but, we need stuff.  We've been on our own for awhile, but we were poor law students and everything we own is a hand-me-down in some way or another.  Our dishes are mismatched–when we combined households, we decided Tim's bowls were better, but my plates (which, incidentally, were once from a Red Lobster fire sale) were better, so they are different.  Our glasses are cheap Wal-Mart ones.  We have to rotate our toast halfway through toasting because our hand-me-down toaster oven's top element is burnt out.
See?
So, we have three registries, at Crate & Barrel, Bed, Bath, and Beyond, and Macy's.  We decided to do three because we have guests from all over the country, and not all stores are in all areas. Here are some of the things we're REALLY looking forward to (hopefully) getting: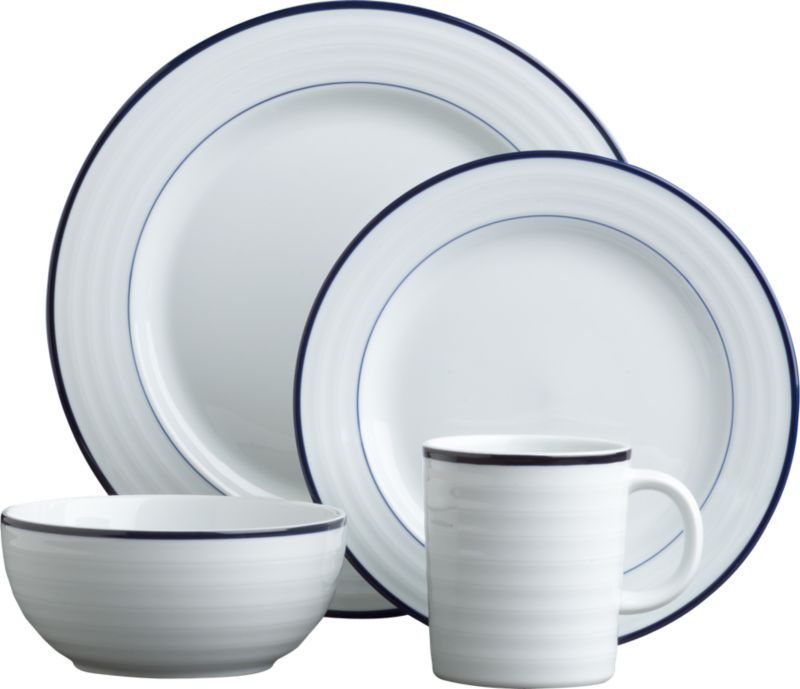 This is our casual, everyday china from Crate & Barrel.  When we were picking this out, our priorities were 1) a good, deep bowl and not a soup plate type thing, 2) a nice, big coffee mug, 3) plates with a lip on them and 4) something relatively heavy.  Luckily, we both loved this and we can't wait to replace our old stuff.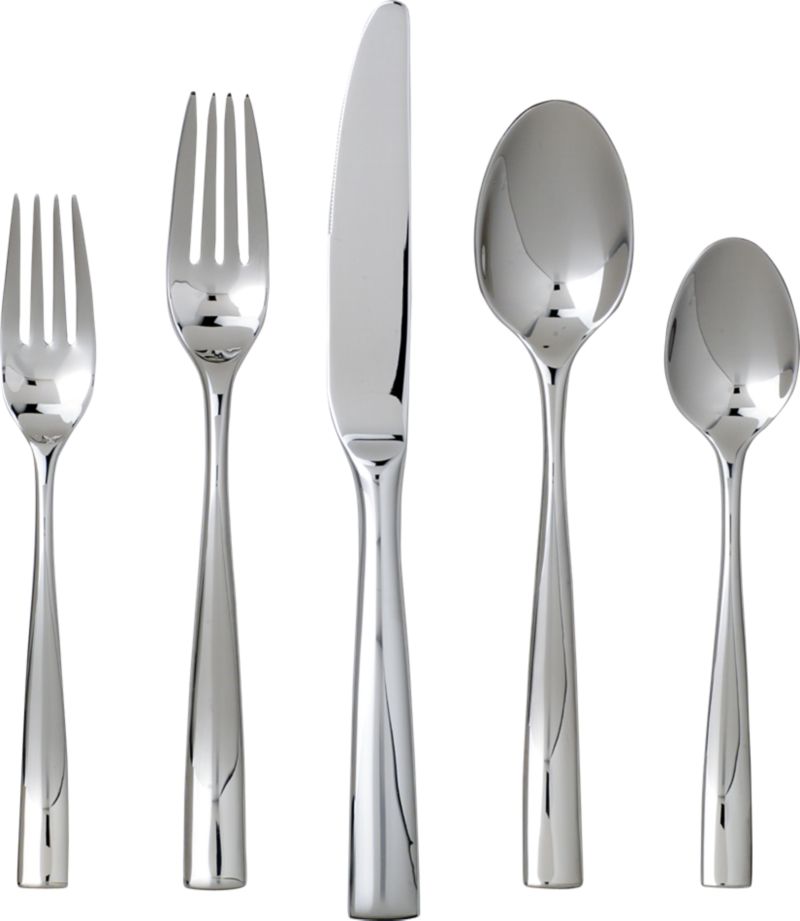 Flatware!  Again, from Crate & Barrel.  We wanted something that was nice and solidly constructed, a little heavy, without being ginormous.  We're big into substantial, heavy things.  All our forks have bent tongs right now, which is sad.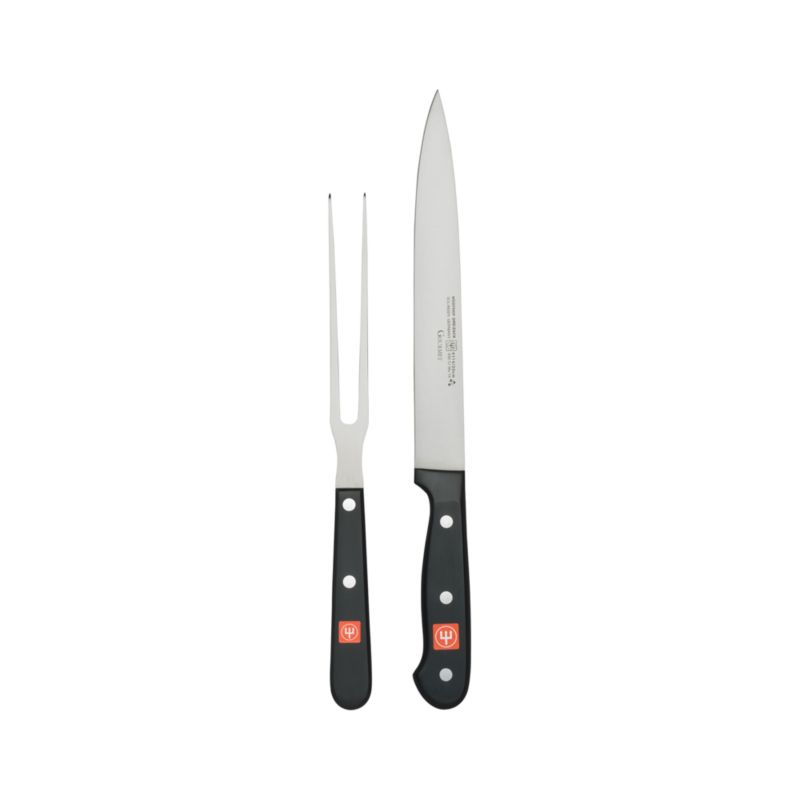 Wusthof knives.  I've actually been building my collection of these for the last several years–my mom brought me back their chef's knife and sharpening steel as a souvenir on her first trip to Germany awhile back, and I was hooked.  I later got a nice serrated cake and bread knife from my aunt and uncle.   Then, Tim got me two for Christmas last year–a paring knife and a smaller kitchen knife–but we want to complete the set.  We still need the carving set, shears, and steak knives.
A KitchenAid stand mixer.  The holy grail of bakers.  Enough said.
Our fine china.  We don't NEED this, but nobody in my family has fine china and, well, I want some.  I want nice dishes to entertain with, and I want them also for the family heirloom factor–I love the idea of having wedding china to pass on to our kids someday.  Well, not as kids, because they'd break it, but when they're grown-ups.  You know.
Oh, pots and pans.  Ours right now are pathetic.  These are by Calphalon through Macy's and I just want to rub my face on them.
A toaster oven!  I'll never have a regular toaster again, because how else would I make pita pizzas and cheesy toast?  Our current toaster is halfway broken (one of the two elements is out), so we have to double toast everything.  I long for this.
We're going all out for the vacuum–we're registered for the Dyson Animal Hair version.  It's insanely expensive and I doubt we'll actually get it, but with three furry beasts around the house…we need it.
We still haven't registered for bedding and towels, so that's on the agenda for after the holidays.
Anyway, these are the big items–we made sure to register for stuff at all price points.  There's lots of little kitchen gadgets, glasses, serving pieces and that kind of stuff on there.
What was/is your favorite item on your registry?
(Above photos from Crate & Barrel, Macy's, and Bed Bath and Beyond's websites)
Filed under: Uncategorized, wedding | Tagged: registry, wedding |